Playground update: Coming this fall!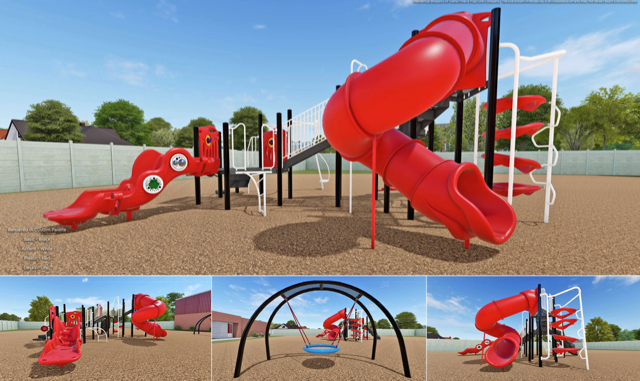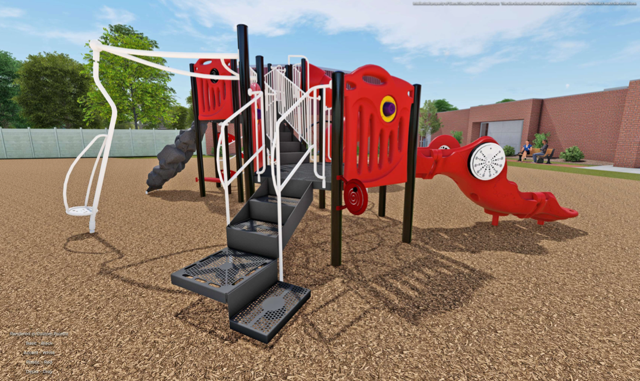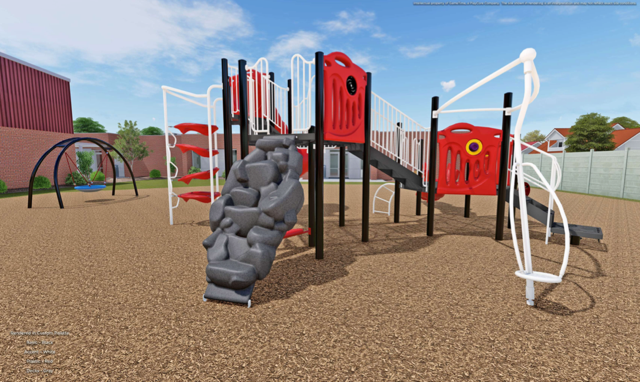 FUN RUN INFO:
ATTENTION FUN RUN: families with 4th, 5th and 6th grade students at East Hills.
You can add your East Hills 4th-6th grade student to your existing Eastover student account.
Step 1: Go the getmovinfundhub.com and login under your Eastover login credentials. (Email/password)

Step 2: Add a student (green square)

Step 3: When adding a student you will see a school identifier code. That code you see is Eastover's code. Please copy and paste East Hills code in this sections. 5d35ce192e576

Step 4: Enter your students name. Be sure if you have a 6th grader to sign them up through their 2nd hour core teacher.

Step 5: Now you are able to "family share" Which means your students at both schools can be on one family web page. Making it easier for families to split their donations evenly and seamlessly.

Be sure to share on you social media accounts, emails and the newest feature though text. Thanks again for your support of our students.

Please send any questions to kkcostis@gmail.com
BOY SCOUTS
Hello parents!
Are you interested in learning more about Cub Scouts, and maybe joining Cub Scout Pack 1014?
We're hosting an informational "Join Scouting Night" meeting at Eastover Elementary School:
Tuesday, September 24
6:30 to 7:30 pm
Eastover Elementary School, in the Fine Arts Wing
The meeting is for parents and boys and girls who would like to meet the adult leaders of Pack 1014 and learn more about the Cub Scouts, what we do, and how you can join. (The children don't have to attend the meeting, but are welcome to do so.)
Some of fun things cub scouts in Pack 1014 do include:
Building and racing Pinewood Derby cars
Camping, hiking, fishing, building fires, and woodworking
Learning about nature, conservation, and exploring our community
Science, Technology, Engineering, and Math (S.T.E.M.) Activities
The attached flyer has more information about Pack 1014. If you cannot make the meeting, please contact me, or any of the leaders
listed on the flyer, and we'd be happy to talk to you about our program. The Pack is open to any boys and girls interested in joining,
so you are welcome to forward this information on to others who may be interested.
Please let us know if you have any questions. CLICK HERE FOR FLYER: FLYER
Thank you,
Warren Hunt
CLINIC SIGN-UP
Hello all! Our students and staff need your help! Did you know that the front office secretaries, Mrs. Pam Schmidt and Mrs. Sally Gerard run and maintain the school clinic?
They do an amazing job and there are times, especially during recess, when they could use an extra set of hands. Typically, Mrs. Schmidt serves as a recess monitor which
leaves just one person to handle the office business and the clinic. Here's where you come in. There is no experience required as you'll likely just pass out band-aids or ice
packs and lend a supportive ear to our students. Commit to one day or once a week- this is a flexible way to help our community.
Please use the sign up genius below and thank you in advance! https://www.signupgenius.com/go/5080a45aea62ba7f85-volunteer
PTO MEETING WITH CHILDCARE SIGN-UP
We are excited to offer FREE childcare for your students during our PTO meetings this year! Please sign them up here by Mon., Sept. 30!
(Adults MUST attend the PTO meeting if they are dropping off a student)
https://www.signupgenius.com/go/5080a4ea8ac2fa4fa7-ptomeeting
Thanks for all that you do and have a great week!