Welcome to 2021-2022 School Year!
We hope your family had a safe summer. We would like to provide some helpful information as we begin the school year. Eastover Elementary's Parent Teacher Organization is a community of Parents, Guardians, Teachers, and Staff dedicated to supporting our students through programs, fundraisers, events, volunteer work, and teacher support. Though we realize this school year will look and function like no other, we are committed to serve our school community by being a resource for accurate, up to date information, a source of encouragement and enrichment for families and students, and a means to provide support to our teachers and staff.
Please Register on the site (to the left) to receive notifications about News, Fundraising Events and Opportunities to volunteer in our school.
2020-2021 past events:
WELCOME BACK STAFF AND STUDENTS FULL TIME! MARCH 22, 2021
As many of you have heard by now, Mrs. Crocker will be taking a new role in the district office on March 1st. While we are excited for her new opportunity, we will certainly miss her as our Eastover Principal.
We gave her a wonderful send off- thank you to all who helped!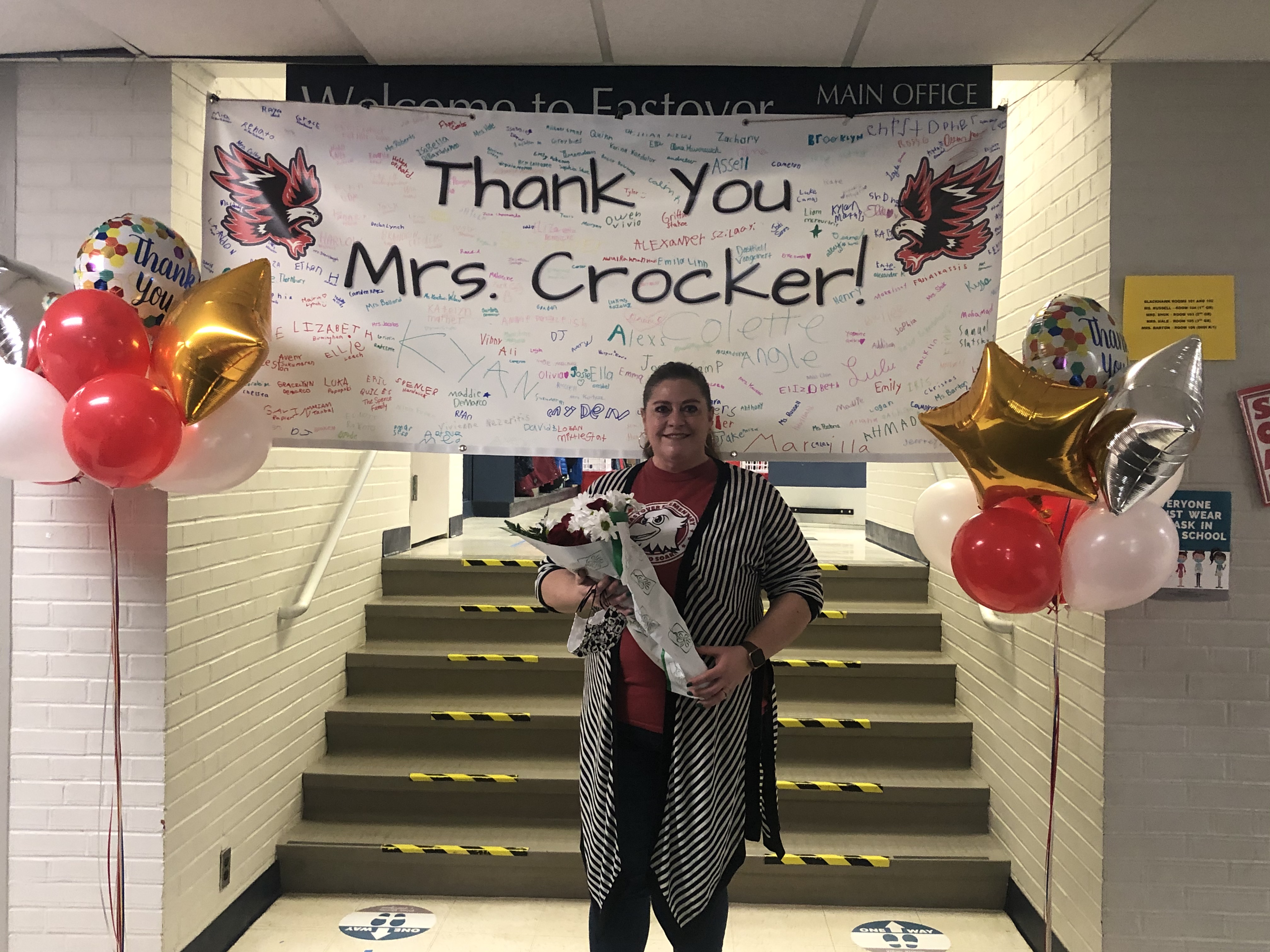 WELCOME PRINCIPAL SINGH!
Bloomfield Hills Schools is proud to announce that Harleen Singh, who has served as a BHS employee in multiple roles for the past nine years, will serve as the Principal of Eastover Elementary School. Currently an associate principal at Bloomfield Hills Middle School, Mrs. Singh has worked as the Interim Principal at Eastover in 2018, served as the math teacher leader for the district, and was a general education resource teacher at West Hills Middle School. Prior to joining BHS in 2012, Mrs. Singh worked as an educator in Washington, Illinois, and Connecticut, gaining experience at a variety of grade levels.
Harleen Singh is a dedicated, passionate educator with a deep understanding of curriculum and instructional practices. Ongoing professional development experiences, which include restorative practices, reading and math coaching programs, and leadership training, speak to her deep commitment to personal growth and learning. Mrs. Singh brings to the principal position strong interpersonal skills, and a focus on promoting a collaborative culture of trust, high expectations, and continuous improvement.
Mrs. Singh has an Education Specialist degree in Leadership from Oakland University, a Masters of Science in Reading and Mathematics from Walden University, and a Bachelors of Science in Elementary Education from Pennsylvania State University. Mrs. Singh resides in Troy with her family. Mrs. Singh and her husband are proud parents of two daughters, a son, and a puppy. Her children attend Troy Schools as a 9th grader, 5th grader, and 3rd grader.